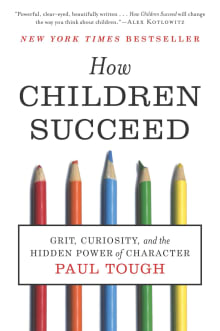 How Children Succeed: Grit, Curiosity, and the Hidden Power of Character
By Paul Tough
Why this book?
In this book, one of half a dozen he has written about education, Tough delves widely into the research of economists, pediatricians, psychologists, and neuroscientists to focus on often overlooked issues that affect success in education and life: the mother-child relationship; the level of trauma experienced by children in poor, sometimes chaotic homes; and character traits like conscientiousness, grit and the willingness to try and fail.

From the list:
The best books on how to make cities safer and help poor children learn and grow
When you buy a book we may earn a small commission.