Free-Range Kids
By Lenore Skenazy,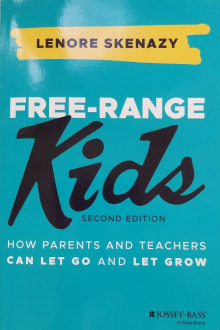 Book description
Free Range Kids has become a national movement, sparked by the incredible response to Lenore Skenazy's piece about allowing her 9-year-old to ride the subway alone in NYC. Parent groups argued about it, bloggers blogged, spouses became uncivil with each other, and the media jumped all over it.
A lot…
Why read it?
1 author picked Free-Range Kids as one of their favorite books. Why do they recommend it?
Sara Zaske
No other book – and arguably no other personality – has done more to help loosen the lock-hold helicopter parenting has on our kids than Free-Range Kids and Lenore Skenazy. The book is a primer on ways to give your kids the freedom to grow up while it tears apart many of the paranoid parenting myths: from child predators lurking on every corner to the overblown dangers of choking on uncut grapes. Even better, Skenazy is hilarious and her book is great fun to read.