At the Dark End of the Street: Black Women, Rape, and Resistance—A New History of the Civil Rights Movement from Rosa Parks to the Rise of Black Power
By Danielle L. McGuire,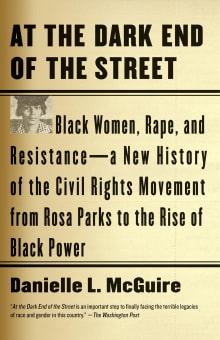 Why this book?
Rosa Parks is one of a handful of American women whose names make it into our textbooks and social studies curriculum. However, the textbook version of Parks tends to sanitize her activism and skim the surface of her remarkable life. As one of my students observed, Parks' powerful story has been reinterpreted "to make white people feel good about themselves," as if somehow all the problems exposed by the Civil Rights movement were fixed after Parks refused to give up her seat. Danielle McGuire's At the Dark End of the Street restores the fullness of Parks' life and work, and places Black women and their fight against sexual violence at the center of the ongoing Civil Rights movement. This book transforms how we understand ourselves as a nation and as people. 
---