Mindfulness in Plain English
By Bhante Henepola Gunaratana,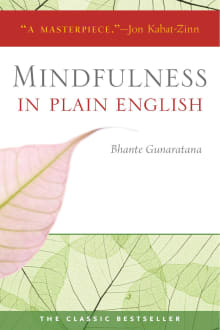 Why this book?
In this straightforward meditation manual, Bhante G. (as he is affectionately called) sets forth the hows and whys of mindfulness meditation. When I first learned to meditate, I found this simple but profound book the most accessible of the many books available. My husband and I were so impressed with Bhante's wisdom that we brought him to Columbus, Ohio to teach a weekend retreat for our local mindfulness group. He was warm, caring, and funny. His personality comes across in this small, but mighty book.
---