The Human Planet: How We Created the Anthropocene
By Simon L. Lewis, Mark A. Maslin,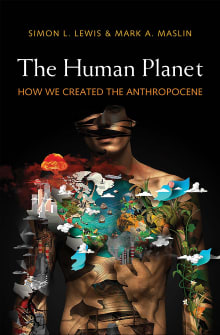 Why this book?
I can find it overwhelming to think how large and bad the environmental crisis really is. Record temperatures, species extinction, fires and storms. In many ways, this book hammers home the scale – but it does so productively. It's been an excellent companion for me in learning more about the problem. It's written by two of the world's top scientists who have led the way in helping us see this as an environmental crisis, not just a problem of climate change or species loss, but an overall destabilization of the natural world. This is often missed from the mainstream discussion and Lewis and Maslin offer a whole range of approaches that can help you make sense of what we can do in response. 
---