Fire in the Lake: The Vietnamese and the Americans in Vietnam
By Frances FitzGerald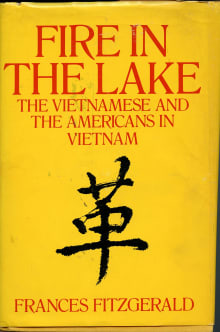 Why this book?
I loved this book because Fitzgerald is a journalist, not a historian, so her writing is vivid, fluent, and readable. This is so much more than a history of the war. She plunges into the complex story of Vietnam's history and culture, setting the stage for America's unfortunate involvement and the subsequent tragic events.
Fitzgerald first went to Vietnam in 1966, and, when this book came out in 1972, it was the first history of Vietnam written by an American. The New York Times called it "A compassionate and penetrating account of the collision of two societies that remain untranslatable to one another." Winner of the Pulitzer Prize, the Bancroft Prize, and the National Book Award, it was a bestseller.

---
When you buy a book we may earn a small commission.