A Confederacy of Dunces
By John Kennedy Toole,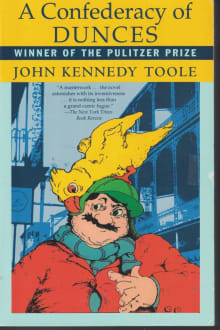 Why this book?
This brilliant satire is irritating and quirky like watching a train wreck about to happen. Most importantly, the author created a unique major protagonist, Ignatius, who focuses on his rudder (think about it) as well as his parrot. Ignatius, an anti-hero of sorts, has left an indelible mark on American literature where he's the prototype and inspiration for numerous authors.
---