October the First Is Too Late
By Fred Hoyle,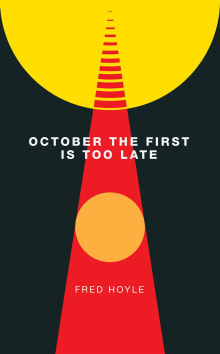 Why this book?
Hoyle was a genuine leading scientist, and I recognize his views on how the science community works, including how the hacks behave. He combines the "slices of spacetime" concept from relativity and the many-worlds interpretation from quantum mechanics to construct a story where Earth suddenly gets fragmented into a number of different time zones. Like Wells in The Time Machine Hoyle proposes how the future will turn out. To keep the science simple, the story is recorded by a composer.
I am also involved in quantum theory, I write science fiction, and I compose music as a hobby. Leaving aside Hoyle's talent, I can see myself here, and see Hoyle's understanding of both science and music.
---