The Lantern Bearers
By Rosemary Sutcliff,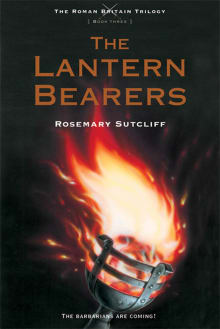 Why this book?
This is my all-time favourite novel by Rosemary Sutcliff—an author whose works inspired me to become a writer of historical fiction, and, long in the future, encouraged me to craft my own Tudor young adult novel.
Set in early Britain, it tells the story of Aquila, a young man of British birth. A Viking raiding party destroys Aquila's home and family. After he is left to die by the original raiders, a leader of another Viking group takes Aquila across the sea to his home as a slave. For years, bitterness and hopelessness also enslave Aquila.
The Lantern Bearers is such a beautiful, richly layered story of healing, redemption, and the victory of the human spirit. It even introduces the reader to the young Arthur Pendragon as he steps towards his destiny. Believe me, I still read this book when the world seems dark, and I need reminding of hope.
---