The Five: The Untold Lives of the Women Killed by Jack the Ripper
By Hallie Rubenhold,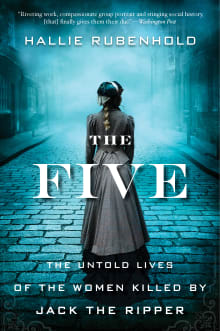 Why this book?
I love books that teach me something new about something I had always assumed to be true, like the "fact" that Jack the Ripper preyed on prostitutes. Rubenhold turns this narrative on its head to give Ripper's canonical victims "that which was so brutally taken away with their lives: their dignity." These exhaustively researched biographies show how sickness, trauma, and addiction intersected with the indifference of employers, husbands, and public officials to force each woman out onto the streets of Whitechapel. The Five is not just an impassioned indictment of middle-class Victorian society, but of any society that decides working-class women don't matter.
---