The Moon Is a Harsh Mistress
By Robert A. Heinlein,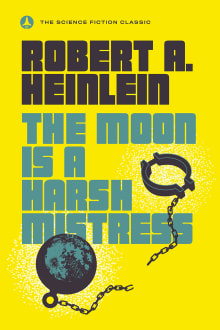 Why this book?
Robert A. Heinlein's masterpiece The Moon is a Harsh Mistress was, if I recall, one of the first books I bought with my own money. In it, Luna City is a bustling colony—of inmates—about to declare its independence. 
Heinlein envisioned a colony that, by necessity, developed new societal rules to cope with the realities of scarce resources and skewed demographics—ideas that expanded my young mind perhaps more than my parents would have liked! The main characters foment a revolution to liberate the Moon from Earth's governance, with the assistance of a newly sentient computer. And in this novel Heinlein introduced an acronym I never forgot—the libertarian watchword, TANSTAAFL: "There ain't no such thing as a free lunch."
---