The Sound of Life's Unspeakable Beauty
By Martin Schleske,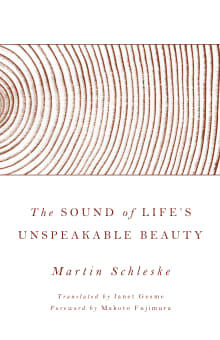 Why this book?
Martin Schleske is a German luthier and theologian. My daughter is a violinist. I picked up this book at the recommendation of Byron of Hearts & Minds Books, hoping to learn more about the violin-making process, and it has remained one of my favorite books ever since. Schleske slowly and carefully walks the reader through his process, from choosing the right trees, to designing the structure, to helping "closed" violins discover their sound. Along the way, he shares how his work crafting violins helps him grow in his faith.
I can only read a couple pages of this book at a time, as Schleske's profound wisdom often leaves me with thoughts I need time to process and sort through. This is a book about how God, as the Artist, will continue to shape me, work with me, and help me be the best instrument I can be to make music with all of my life.
---