Gilgamesh: A New English Version
By Stephen Mitchell,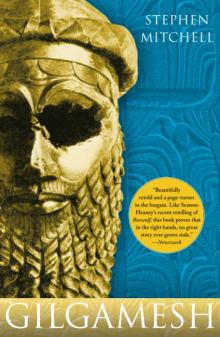 Why this book?
Why not start with the oldest surviving long-form narrative there is. While purporting to account for the late reign of the very real King of the very real Sumerian city-state Uruk, the epic of Gilgamesh—very like the epics that the Greeks would offer some 4 to 14 hundred years later—trots out a world replete with the goddesses, monsters, magical drums, forests, and sacred undersea plants. The flavor of this world is first and most memorably signaled by the deliberate creation of a rival for its protagonist. Sculpted from river clay, then sexually domesticated by a temple maiden, the wild man Enkidu fights his way into a lifelong bromance with Gilgamesh that eventually confronts each with his own mortality. Again, for being the oldest such tale we know of, and for having to be chiseled on tablets, the whole thing holds up as a very living document, wildly entertaining, psychologically resonant, and sophisticated.

---