The Collected Stories of Heinrich Boll
By Heinrich Boll, Leila Vennewitz (translator),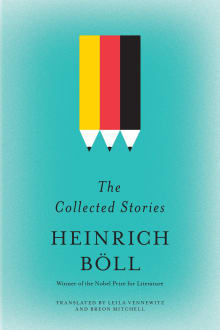 Why this book?
In this devastating collection, Böll explores the emotional aftershocks of war. German soldiers grapple with the desire to flee, to understand what they've lost in the fighting, and to make even fleeting connections with each other and the civilians they meet in the bombed out cities and towns. In "Stranger, Bear Word to the Spartans We…" a wounded soldier only gradually comes to realize the extent of his injuries. The weight of the war works its way through all the stories in one way or another, even when the narrators don't expressly refer to combat or the regime.
---