The Kiss, and Other Stories
By Anton Pavlovich Chekhov,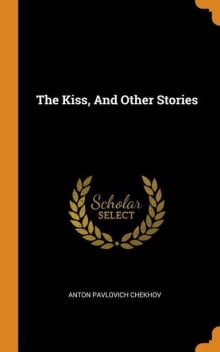 Why this book?
This seven-story collection serves as a great introduction to Chekov, period. I was first introduced to his work in a Russian literature course – and ended up writing my final paper on his "The Kiss", a work that has always stayed with me. I've always taken an interest in a theory known as "the looking-glass self," coined by sociologist Charles Cooley – which hypothesizes that your behavior is based on how you perceive others see you. So, if you were ridiculed in elementary school, you'll always revert to how you felt back then when you see former schoolmates. On the other hand, if you were idolized in high school, you'll still feel like prom queen or king at your 40th class reunion. This behavior was artfully displayed in "The Kiss," a sad tale about a wallflower of a Russian soldier who develops a sense of confidence if not bravado after he's accidentally kissed by a young lady in the dark who has mistaken him for someone else.

---