Radical Vision: A Biography of Lorraine Hansberry
By Soyica Diggs Colbert,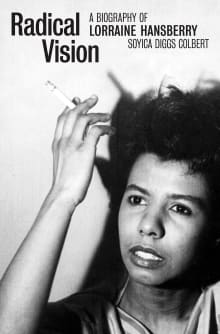 Why this book?
Lorraine Hansberry's life and intellectual thought has been distorted, Colbert argues, by being filtered almost entirely through her Broadway hit play, A Raisin in the Sun (1959). The media mischaracterized Hansberry as a liberal, middle-class suburban housewife, ignoring her intersectional radical activism as well as her sexual identity as a lesbian. Providing a new intellectual radical genealogy for Hansberry, Colbert highlights her time in 1950s New York, when she was hired by Paul Robeson to write for Freedom, a monthly journal for Black leftists. Then, in the early 1960s, the last years of her short life, Hansberry collaborated with the Student Non-Violent Coordinating Committee (SNCC) to produce a photo essay highlighting the violence and struggle but also of vitality and hope of their collective movement for radical change.

---