Naming the Animals: An Invitation to Creativity
By Stephen Roach, Ned Bustard,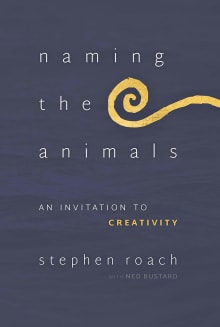 Why this book?
What if creativity was not a talent given to a chosen few, but an invitation extended to us all? What if the desire for beauty was not gratuitous in life, but central to our faith? Drawing upon the biblical account of Creation and the witness of a myriad of creative thinkers, this book asserts that all of us—from plumbers to painters and meteorologists to musicians—were made in the image of an imaginative God. In that light, Naming the Animals encourages us to see creativity as an essential part of God's design for partnership with humanity. This is a great introduction to the Art and Faith conversation.
---