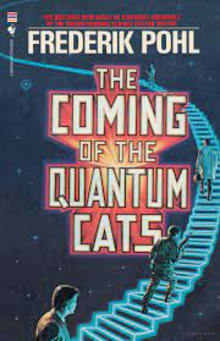 The Coming of the Quantum Cats: A Novel of Alternate Universes
By Frederik Pohl
Why this book?
This might seem a bit off-message because Pohl dropped out of college before finishing his science degree. But he did work as a weather forecaster in the US Navy. And I can't resist including this book, because it deals with the area of science closest to my heart – many worlds, or parallel universes. The existence of these other worlds next door to our own is the best scientific explanation of the mysteries of quantum physics, such as the famous puzzle of Schrödinger's Cat, and Pohl wraps it all up in entertaining fashion with a story of what happens when…
From the list:
The best books by scientists who write science fiction
When you buy a book we may earn a small commission.