Born a Crime
By Trevor Noah,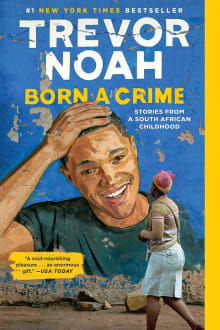 Recommended by Eduardo Rios Lasso
From Eduardo's list on to chill out on a calm summer evening.
It was a super informative non-fiction book about his life. He was born to a white father and a Black mother in times when you could go to jail for it.
I recommend this book because it teaches how unreasonable can the human be. And how stupid racism was and still is today. Also, it is incredible how his multiple language skills made him move around all maas of races in South Africa when it was not the norm; pretty remarkable. Language is the key to integration in a different country than yours. I know this myself by experience. Despite all the historical details, it is a very, very fun read!
---