The King's Peace, 1637-41
By C.V. Wedgwood,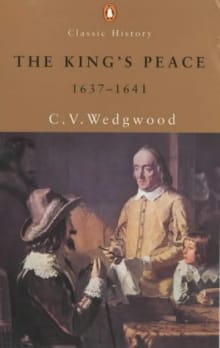 Recommended by Kirsteen MacKenzie
From Kirsteen's list on the best books on the Wars of the Three Kingdoms c.1637-1653 (England, Scotland, and Ireland).
This is another classic within the historiography of the period which along with S.R. Gardiner's work is still considered one of the solid early professional histories of the period.  Although some historians may consider it a little dated, it is a concise and detailed analysis of the Wars of the Three Kingdoms.  Wedgewood's style of writing is accessible and lively. This 3 book series is still considered as some of the best books ever written on the period (be sure to check out The King's War and Trial of Charles as well).  

---