Montrose: The Kings' Champion
By Max Hastings,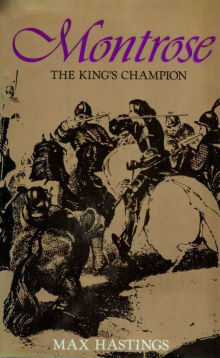 Why this book?
I read a lot of biographies but this one stands head and shoulders above the rest. Told with a novelist's eye, Hastings gives a compelling account of a remarkable man, his achievements, and his tragic, utterly disgraceful end.
Travel with Montrose and his band of ill-equipped Irishmen over the Grampians in the dead of winter—it's a journey one doesn't forget.
---