Harvey's Heart: The Discovery of Blood Circulation
By Andrew Gregory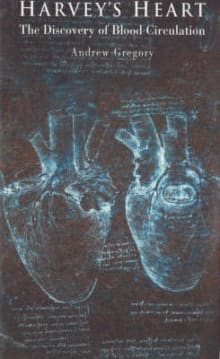 Why this book?
Harvey's Heart is a tiny book but it packs in a lot, including plenty of illustrations. I used to teach the history of medicine and I found blood circulation a difficult topic – I'm squeamish myself, and faint at blood tests, which doesn't help! But this book makes Harvey's ideas very clear, not least how something we now take for granted wasn't obvious at all until the 17th century.
His breakthrough was a weird mix of building on discoveries by others – such as knowing that valves stop the blood moving backwards – while observing, experimenting, and speculating for himself. Although he published his theory in 1628, he seems to have worked it out maybe ten years earlier. The conventions of science in his day meant he had to offer it to the world rather cautiously, because saying that the ancients had got it wrong was a dangerous claim to make.

---
When you buy a book we may earn a small commission.