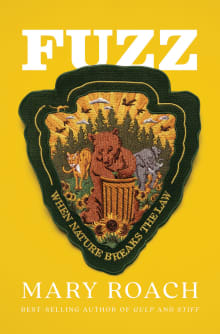 Recommended by Jeff Campbell
From Jeff's list on stop worrying and love bioengineered animals.
Mary Roach is one of my favorite nonfiction writers. Funny, sarcastic, relentless: She asks the questions no one else thinks of, like why does the Pope ride in a Ford Focus? And how many langurs were in President Trump's security detail when he visited the Taj Mahal (in India)? In Fuzz, she asks: How can we learn to live with wild animals when they can be such a pain in the ass? This book is really about human-animal coexistence, not bioengineering (though she does discuss gene drives—scary!). But Roach is so jaunty, you feel like, somehow, we'll figure it out. Eventually. You know, before it's too late. 
---