How to Build a Dinosaur: The New Science of Reverse Evolution
By Jack Horner, James Gorman,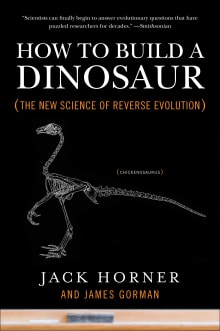 Why this book?
It's nice when scientists talk like regular people, with a sense of humor and simple explanations of how impossibly complex stuff works. That's paleontologist Jack Horner, who has been the dinosaur consultant on all the Jurassic Park films. He's currently trying to re-create a real-life dinosaur, which he makes sound like tinkering with the engine of a 1960s Mustang. Who me? Just trying to get a chicken embryo to grow into a dinosaur, to see if I can. And if it works, by the way, there's your proof about the theory of evolution.  
---