The Sixth Extinction: An Unnatural History
By Elizabeth Kolbert,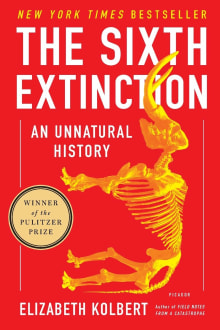 Why this book?
Elizabeth Kolbert is a fantastic writer, in this book encapsulating the challenges that biodiversity faces in modern times. She entwines narratives about endangered species, about the people trying to discover why they are threatened, and contemplating how - if at all - it might be possible to repair some of the damage. A sixth extinction would indeed be an extraordinary outcome of the evolution of humans - if it comes to pass. Understanding how it may be emerging is something every concerned (and not so concerned) person should know. Where Elizabeth Kolbert succeeds so well is by revealing such a potentially dismal tale in such a fascinating and engaging way. It is a pleasure to read.
---