The Shadows Between Us
By Tricia Levenseller,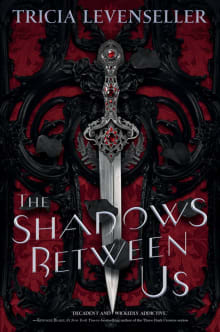 Why this book?
We've all heard a tale or two about a charming, ruthless cutthroat willing to do whatever is necessary to take the throne, be it through political intrigue, seduction, and even murder. The twist here? While 99.9% of these romances have a male sitting in the villain's seat, The Shadows Between Us delivers a refreshing take by introducing us to femme fatale Alessandra. Not only that, but she's the protagonist! If you're looking to sink your teeth into something deliciously wicked, then look no further, because you will be treated to every devilish inner monologue and scheme as Alessandra plots to marry and kill the Shadow King.
---