Two Summers
By Aimee Friedman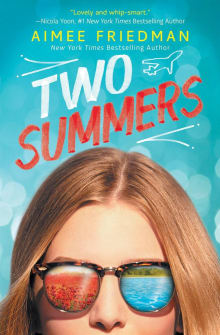 Why this book?
This charming parallel universe story is like two contemporary realistic novels in one. Fifteen-year-old Summer Everette makes a choice at the beginning of the book (no spoilers, here!) that will either take her to France or keep her in upstate New York for the summer. So why not see what would happen in both worlds?
This book has all the elements I love. A relatable protagonist, two adorable love interests, and tons of heart. Add the French countryside element and voila! Parfait!
---
When you buy a book we may earn a small commission.