Anna and the French Kiss
By Stephanie Perkins,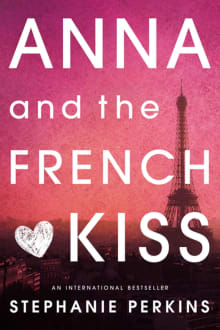 Why this book?
Stephanie Perkins is one of my favorite YA authors. With the perfect touch of first love romance and friendship in magical Paris, Anna and the French Kiss never fails to bring a smile to my face no matter how often I reread it. Which is pretty often. Sometimes I pick up this book when I'm feeling stuck on my writing to get inspired again. 
On a side note, I met Stephanie Perkins at a convention years ago and she was an absolute sweetheart despite the fact that I pretty much fangirled all over her. 

---