Women and the First World War
By Susan R. Grayzel,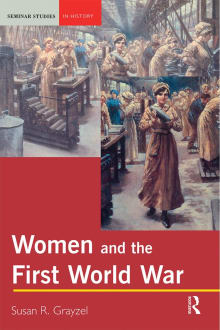 Why this book?
This is an excellent introduction to the varied experiences of women in the war, both those on active service as workers or volunteers, those who were victims of the war, fleeing their homes as refugees, and those who remained at home, carrying out domestic roles as wives and mothers in what were often difficult circumstances. It is a book I regularly recommend to my students. Although no book could cover all nations and contexts in a four-year global war, it shows not only how the war had an impact on millions of women's lives, but also how women's actions had significant impacts on the war and its legacies. It has a useful chronology of the war, and a good bibliography for further reading.

---