The Business of Beauty: Gender and the Body in Modern London
By Jessica P. Clark,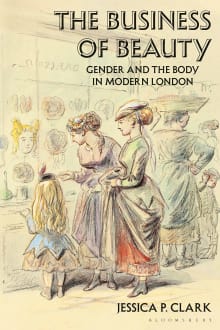 Why this book?
Am starting with a tiny cheat as this book isn't just about women – although it is about the beauty industry which is usually associated with women. What this book is -however – is an exploration about the history of beauty, consumption and gender in Victorian and Edwardian London. It is packed with stories of women beauty salon owners like Sarah "Madame" Rachel Leverson, Helen Rubinstein and Anna Ruppert. I've been working on a book that features Anna Rupert and Clark's book has been an invaluable resource and a great in depth study on the subject.

---