Romantic Outlaws: The Extraordinary Lives of Mary Wollstonecraft & Mary Shelley
By Charlotte Gordon,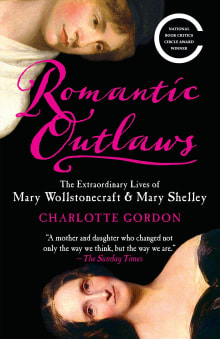 Why this book?
The giants of English biography (Janet Todd, Claire Tomalin, Lyndall Gordon) have written brilliant books about Wollstonecraft, but the one I went back to time and again (most dog-eared, underlined, annotated) was this dual biography of Mary Wollstonecraft and her daughter Mary Shelley. An absolute page-turner, it reads like a novel, bringing this extraordinary mother and daughter to vivid life in alternating chapters that reveal parallels in who they were, what they believed, and how they lived.

---