Buddha's Brain: The Practical Neuroscience of Happiness, Love, and Wisdom
By Rick Hanson, Richard Mendius,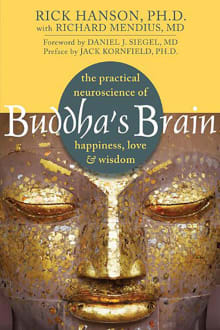 Why this book?
If you have an inner critic who berates you like Logan in Succession, you need this book. Learn how to work your mind and creating what you want is so much easier. Rick guides you to understand how your brain works – science is so cool! - and then how to change your brain so it works far better and that Logan guy shuts the hell up.

---