Aprender Español Con Canciones: Learn Spanish With Songs
By Ramón Díez Galán,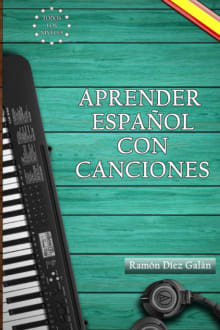 Why this book?
I used a lot of songs to learn English when I was young, and it worked!
This book consists of several songs from Spain and Latin America, with a wide range of styles rock, pop, hip hop, ska, flamenco, romantic, classic, modern… It also contains nice exercises of reading and listening comprehension. In my opinion, this method is a perfect way to memorize, improve and practice vocabulary, grammar and even pronunciation (and fluency).
If you are a music lover, or a folk soul, this is your method!
---