Black Beauty
By Anna Sewell, Kristen Guest (editor),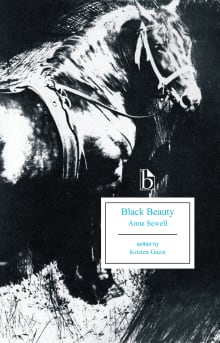 Why this book?
I always assumed that this book was for children only; in fact, as I discovered when Kristen Guest's excellent edition was published a few years ago, it was written in simple English so that working-class readers with little education would be able to enjoy it. Sewell wrote her novel to try to improve the lives of horses, who were often horribly abused in the nineteenth century. Her book is fascinating for its narrative strategies, and it's a tremendously powerful story emotionally. It made a real difference to the ways in which horses were treated—and it continues to powerfully influence humans to think more often and more sympathetically of non-human animals.
I particularly recommend Guest's edition of the novel, which includes several appendices of fascinating historical background materials.
---