Breasts: A Natural and Unnatural History
By Florence Williams,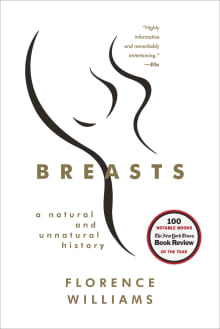 Why this book?
This book exploded my beliefs about breasts – all that they are and all that they've been through and where they are headed next. Williams is a fabulous guide, taking the reader on an adventure as she uncovers the anatomy and evolution of the breast, and even the pollutants found inside her own breastmilk. Knowing the vulnerabilities – and history! – of my rack made me appreciate it all the more. 
---