The Midnight Library
By Matt Haig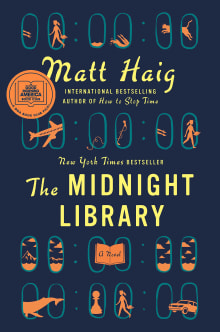 Why this book?
The Midnight's Library tops my list of novels on triumphing depression, because of how the story empowers the depressed character to take charge of her life.
Depression can freeze a person's thoughts and shut them within their own minds that they may fail to see how easily they can free themselves. To a depressed person, the idea that they are free to live life on their own terms can often be life-changing. This is the premise of The Midnight Library which reads like a response to the existential dilemma portrayed in The Bell Jar by Sylvia Plath. Nora, the heroine of The Midnight Library, finds that she can browse through infinite alternate lives and choose to shape her future the way she wants it. This genre-bending novel inspired by the concept of multiverses reaffirms an individual's power to create their own reality.
---
When you buy a book we may earn a small commission.