Fresh Water for Flowers
By Valérie Perrin, Hildegarde Serle (translator),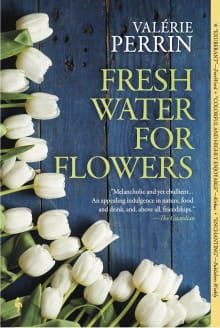 Why this book?
I love books where I'm captivated by both the language and the characters, as I am in this startling novel told through the eyes of Violette Toussaint, the caretaker at a cemetery in a small town in Bourgogne. Violette says there are two confessionals in the town, one in the church, the other in her cottage, and I am totally entranced by the stories she hears and what she divulges about her own surprising past. Perrin's story is magical. 
---