The Night Sister
By Jennifer McMahon,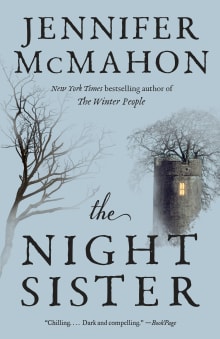 Why this book?
My first experience reading a book with dual storylines, this novel held me spellbound cover to cover. McMahon has since become an auto-buy author for me, thanks to this fantastical story that puts a magnifying glass on the life of two sisters, a childhood friend, and an unexplained disappearance. The story moves between past and present and revolves around the Tower Motel in Vermont, now a ruined shell that refuses to yield its secrets. Secrets the girls discovered while playing games there as children. 
An unexpected splash of the paranormal and the use of letters from one sister to Mr. Hitchcock (yes, that Hitchcock) add the perfect touch to this disturbing gem.
---