Labyrinths
By Jorge Luis Borges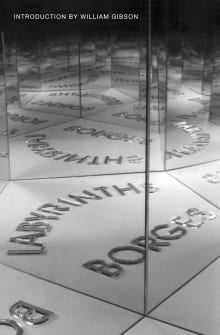 Why this book?
Labyrinths is the most uncanny short story collection I've ever read. No other writing I know compares to it. Borges builds each story from a philosophical concept. 
For example:
What if the tree that fell in the forest really didn't exist?

What if life was deliberately random?

What if you could only think of one thing?

What if you could remember everything?

Sound boring? No way. Just the opposite, because these mind-boggling ideas play out in the everyday world, the world of groceries, love letters, collies, fountain pens. 

No matter how often I do, each time I read a Borges story, I sit back, and my mind reels off across the universe. Truly, indescribably profound.

---
When you buy a book we may earn a small commission.