The Woman Warrior: Memoirs of a Girlhood Among Ghosts
By Maxine Hong Kingston,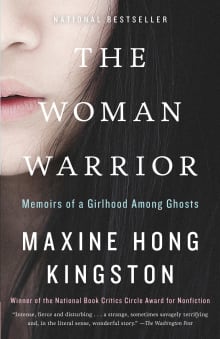 Why this book?
Kingston's classic opens with one of the best first lines of all time: "You must not tell anyone," my mother said, "what I am about to tell you." When I teach this book in my memoir writing classes, my students and I spend a long time discussing the implication of this first sentence—what it means for Kingston's work, but also what it means for us, as memoirists, to tell stories we've been forbidden, in some way, to tell. The beating heart of this memoir is the idea that making art—literary or otherwise—is the process of saving your own life.     
---