So Far from God
By Ana Castillo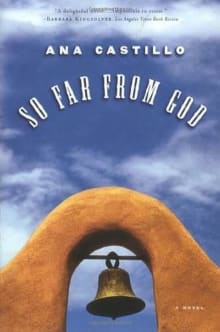 Why this book?
When I read So Far From God, it did two things. First, it helped me understand this genre that was created by Latin American authors. Lois Parkinson Zamora said, "Magical realism is characterized by...its capacity to create (magical) meanings by envisioning ordinary things in extraordinary ways." I understood what that meant when I read So Far From God. In the first chapter alone, one of the main characters, La Loca, dies and comes back to life. Her death was ordinary and extraordinary. I was hooked. 
Perhaps more importantly, in reading Castillo's novel, I saw our shared Latina history, culture, and perspective through the stories she told. It was the first book that validated my experience as a Latina which is why it'll always be close to my heart.
---
When you buy a book we may earn a small commission.