An Exact Replica of a Figment of My Imagination
By Elizabeth McCracken,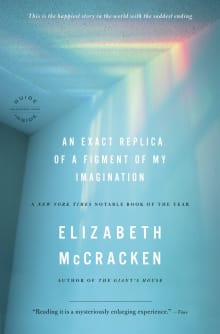 Why this book?
From the start, we know this book will be about a stillborn baby. From the start, we also hear about a second living baby. Weaving multiple storylines together, Elizabeth McCracken structures her narrative so perfectly that I read it with bated breath. Mixing life and death, wisdom and humor, she moves from a seagull stealing a sandwich on a beach in Florida to a storybook castle in the cow-studded French countryside. Full of honest observations about the pain and joy of life, this is a wonderfully cathartic read.

---