I Confess: Revelations in Exile
By Kooshyar Karimi,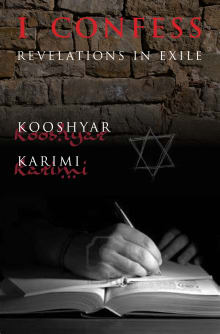 Why this book?
Kooshyar Karimi wrote this stunning memoir so beautifully it blew me away. Now a Sydney-based doctor and writer, he grew up as a Jew in Muslim Iran, hiding his origins from a brutal regime, always with a humorous eye. 
It is such a powerful story of survival, torture, and spying, plus forced deceptions and betrayal of others for helping desperate female rape victims. The struggle for redemption and eventual escape make his journey an unforgettable one.  
---