Here Goes Nothing
By Steve Toltz,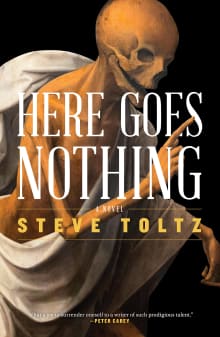 Why this book?
Not only did I laugh all the way through this rollicking novel, but I felt as if author Steve Toltz is a brother writer from a cousin muse to my own.
Angus Mooney, the protagonist, is a thief, a romantic, and a philosopher who is dedicated to the easier path of not learning or understanding anything. And, not a spoiler, he dies.
If you console yourself that a better life awaits you in heaven, or if you're resigned to life being painful, but after all, it's only temporary, and once it's over, it'll be over, think again.
In this shockingly inventive, wildly funny epic about one man's life, death, and beyond, you may have some epiphanies about existence in general and how you want to spend or squander your time.
---