How to Lie with Statistics
By Darrell Huff, Irving Geis (illustrator),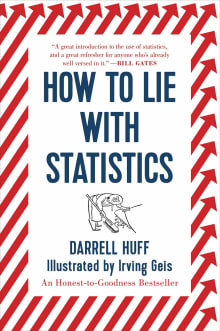 Why this book?
How to Lie with Statistics is a book that I highly recommend to anybody just starting out in data science. While we would like to believe that data science is a science many times it's not, it's storytelling. This storytelling with data can quickly get us into trouble. Whether it's shortening y-axis or presenting data in a way that makes things look better than they are.
Personally I have found this book to be invaluable especially when working with business leaders as to why I won't do certain things to my models and presentations.
---