Screen Schooled: Two Veteran Teachers Expose How Technology Overuse Is Making Our Kids Dumber
By Joe Clement, Matt Miles,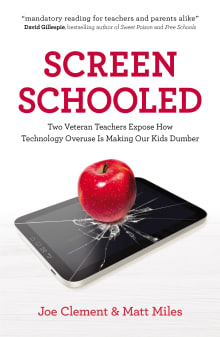 Why this book?
I found myself wanting to stand up and applaud while reading this book. The description of what a kid really does on a typical day at school is alone worth the purchase (and will make you laugh... and then heave a deep sigh.) But more importantly, these two teachers outline the pitfalls our digitally-driven world has created in terms of education, deep thinking, social responsibility, and ability to problem solve. As someone who has done a lot of research into the "screens in school" topic, I found this book to be thorough and clear, and written with enough humor to make a tough topic palatable. 
---