Jigger, Beaker and Glass: Drinking Around the World
By Charles H. Baker Jr.,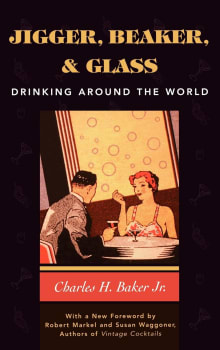 Why this book?
Although a well-known writer in his time, penning columns for Esquire and Town & Country, Charles H Baker Jr. fell into obscurity until the cocktail resurgence of the 2000s. He circumnavigated the globe three times between the two World Wars and recorded his travels in a hilarious travelogue and drinks manual entitled Jigger, Beaker and Glass. The book is a delightful and delicious journey, full of memorable anecdotes and vivid descriptions of his stops around the world. What's more, the collection reveals Baker's gusto for life, travel, and imbibing -- he was truly one of history's great bon vivants. Happily, Baker is now a cocktail-world icon, with the highly regarded Charles H bar in Seoul, Korea, directly inspired by his work. 
---