Boundaries: When to Say Yes, How to Say No to Take Control of Your Life
By Henry Cloud, John Townsend,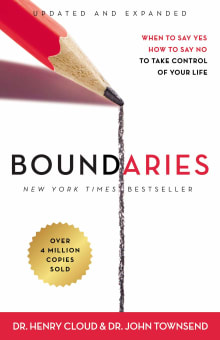 Why this book?
I love this book! Setting boundaries can help you break old relationship patterns and reclaim yourself as an independent person. Knowing how to set healthy boundaries can help you with a range of situations from negotiating your divorce settlement, to claiming your own identity, to working out parenting issues. Not only that but the Boundaries book also helps you to set limits and still handle your divorce in a Christian way.
Boundaries isn't specifically a book about divorce but knowing how to set boundaries is a game-changer for the divorced and divorcing. You can learn about setting divorce-related boundaries in my book Peace after Divorce but I recommend the book Boundaries to anyone who wishes to dig deeper. They always come back with a positive review.
---