Think Like a Breadwinner: A Wealth-Building Manifesto for Women Who Want to Earn More (and Worry Less)
By Jennifer Barrett,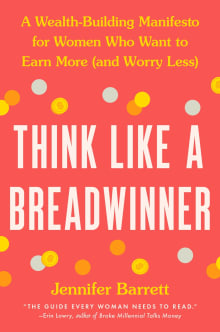 Why this book?
Essential Skill #1 for Creatives: the breadwinner mindset
Creative professionals tend to be number-phobes and therefore believe they are doomed to be "starving artists." That's why, when I heard the title of Jennifer Barrett's book, I knew I had to invite her to be a guest on my podcast. She writes clearly and simply about the "breadwinner" mindset. Plus, we share the belief that there is nothing more empowering than having in place the mindset, the money, and the marketing so you are free to walk away from any situation or client that isn't a good fit. That's the only way to bring your dream business to life.

---