Crystal Is My Friend
By Shirley Gordon, Edward Frascino,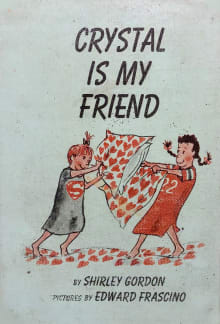 Recommended by Julie Fortenberry
From Julie's list on the best picture books about sleepovers.
What are the compromises you make when your best friend sleeps over? As the host, must you let your friend decide everything you do? This is a realistic story about friendship. Kids will understand the feelings that Susan has as she reluctantly lets her friend, Crystal, call the shots. It's a lively story with fun, loose illustrations by Edward Frascino.

---